Photographer: Christina Kayser O.
Rikke Graff Juel is a Danish interior stylist who produces editorial features and articles about interior decoration – from DIY, before and after projects, table and christmas decoration, wall decor ideas, outdoor and gardening, to full house features. The work by Rikke Graff Juel is published world wide in print and online magazines, newspapers and websites, and also includes catalog and lookbook styling for interior design companies.
Rikke Graff Juel has a BA in Media production and management from Danish school of Media and Journalism. Her work is represented by the Italian agency Living Inside.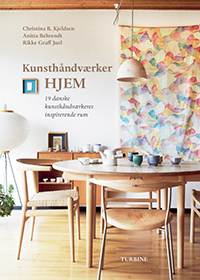 Book
Kunsthåndværkerhjem – 19 danske kunsthåndværkeres inspirerende rum.
Crafts home – Inspiring spaces of 19 Danish craftsmen.
Published April 7, 2016