Photographer: Christina Kayser O.
Rikke Graff Juel is a Danish journalist, content producer and interior stylist working in the field of design, interior and architecture. The work is published world wide in print and online magazines, newspapers and websites.
Rikke Graff Juel has a BA in Media production and management from Danish school of Media and Journalism. Her work is represented by the Italian agency Living Inside.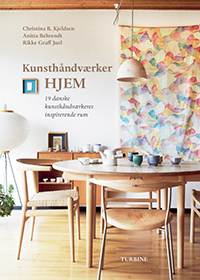 Book
Kunsthåndværkerhjem – 19 danske kunsthåndværkeres inspirerende rum.
Crafts home – Inspiring spaces of 19 Danish craftsmen.
Published April 7, 2016